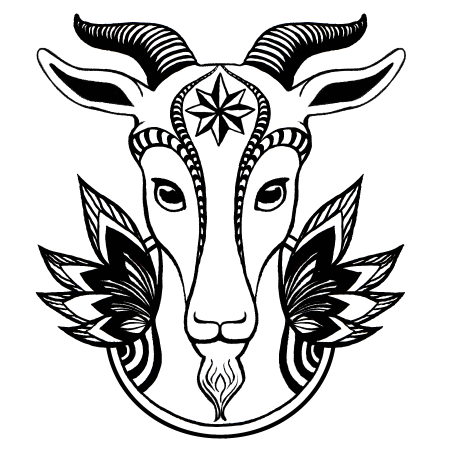 Hop on a plane to Antalya Airport, drive only 45 minutes, walk straight to the crag and climb in the sun. Geyikbayiri is a very easy-going and popular winter climbing crag in Turkey. Here it's not just about climbing though, it's also about how you spend your rest days!
EASY TO GET HERE - HARD TO LEAVE
In Geyikbayiri - Turkey there are more than 1000 sport climbing routes from 5a to 8c+. The easy and more difficult routes are all close to each other. The style of limestone climbing is very diverse; you can find crimps, pockets, cobblestone, tufas and stalactites in both vertical walls and overhanging walls. All routes are safely equipped with glue bolts and checked and rebolted often. Geyikbayiri counts 8 multi-pitch routes of 2-pitches.
A 60 or 70 meter rope is enough but since numerous routes are over 30 meters an 80-meter rope is highly recommended. Make sure to pack around 16 to 20 quickdraws and don't forget your personal climbing kit.
Geyikbayiri is a very compact valley. Flying Goat is just a 3-minute walk to the iconic Sarkit sector and within 10 to 20 minutes walking distance to all of the other climbing sectors. All the routes are within 2 kilometers of each other, there's no need to drive anywhere. All crags are easy to find with well-maintained trails.
Although Geyikbayiri is located only 20 minutes from Antalya, here you'll feel like you're in rural Turkey, surrounded by mountains and forest. Restday activities are unlimited; enjoy the beautiful scenery, beaches and ancient ruins of Southern Turkey and experience the legendary food as well as the Turkish friendliness.
The prime climbing season runs from October through April. In summer it becomes challenging to climb. Climbing in your t-shirt is almost always possible, but bring something warm for belaying and for the colder evenings. Sometimes it can rain but luckily the rock dries quickly and some crags stay dry. The campsite is located at an altitude of 450 meters above sea level.
When Öztürk Kayikci saw the stunning cliffs of Geyikbayiri, it turned his life upside down. In the year 2000 Öztürk and Züleyha moved to Geyikbayiri and started developing the area. With a handful of friends, they collected bolts wherever they could and opened the most amazing lines. Geyikbayiri became the first climbing area of international renown in Turkey. Today it is a vibrant climbing valley and home to Öztürk and many other climbers.
The Antalya guidebook is written by Öztürk himself and it gives all the information about the sport climbing to be found around Antalya: Geyikbayiri, Citdibi, Beycik, Akyarlar, Olympos, Cirali and Kaputas plus the deep water solo area in Adrasan.

You can buy the guidebook for 40 euro in our shop and in other local shops. Please do not copy the guidebook - the sales of this book go to bolting equipment for opening new routes.
New sectors were bolted: Koridor, Michi, Echoes Right and Top Alani. Plus the newly bolted climbing area's Beycik and Akyarlar. You can find the new routes in the freshly printed guidebook edition 2023!
In our lounge we have a shop with climbing necessities:

Guidebook of Antalya (40 euro)

Moon Dust Magnesium - Moon Climbing

KneePads - Send Climbing (Classic knee pad is also for rent)

SportsTape 2,5cm - Strappal

Hand lotion - ClimbSkin

Chalkbag - Moon Climbing

Geyikbayiri Brush - Faza Brush (100% profit to Bolting Antalya)

Handmade products from local climbers

Rental Climbing Gear - Contact us
Since 2019, the local community has worked together to maintain the climbing areas of Antalya. Re-bolting existing routes, bolting new routes, improving trails and cleaning crags require an investment of time and money. Many volunteers make sure all the work is done. If you would like to make a donation or report-a-route check out www.boltingantalya.com for more info.
Antalya Airport is a 45 minute drive (38 km) to Flying Goat. We can pick you up at the airport for a fee of € 45 for up to 4 people and € 10, for each additional person.
Getting to Geyikbayiri by bus takes around 2 to 3 hours and the fare is around € 3,-. Take any bus from the airport to the central bus station and from there take bus 516 or 521 to Geyikbayiri. Or check the app MOOVIT for alternative routes. Missed the last bus? Catch a cab or hitchhike the last kilometers up-hill.
We can arrange car rental for € 40 per day (for 1 to 3 days) or for € 30 per day (for 7 or more days). Free delivery to Flying Goat Camp & Hostel or to the airport. Our car rental service does not ask for deposit or other costs and comes with full insurance.
You can also rent a car for just 1 day for € 40. The car is available at Flying Goat.
Citdibi is a spectacular climbing crag where Alex Megos recently climbed Turkey's first 9a. Popular among hard climbers because most of the routes are from 7b till 9a. The best season for climbing is from October till December. From Flying Goat it's a 40-minute drive. Get ready for some long overhanging tufa rides.
Sivri Dag is a traditional multi-pitch climbing area only 30 minutes away from Geyikbayiri. The grey, water-worn limestone slab (grades up to 6b) makes for easy placement of protection. The ideal season is from October till April. Check the 'Antalya traditional climbing guide' in our shop. It covers all 65 routes on Sivri Dag as well as more trad areas.
Olympos valley has it all; sea, beach, nature, ruins and climbing rocks. There are around 300 routes in the range of 4 till 8c+. The climbing area has generally vertical and technical climbs. The best season for climbing is from mid-September till June. A 1,5-hour drive from Flying Goat brings you to this little paradise.
This 500-meter-high mountain takes your breath away! Solid limestone, 50 beautiful multi-pitch routes from 5b till 8a, some (recently) well-equipped others fully traditional. With its altitude of 2050 meters and the wall facing south-west, spring and fall are the best seasons. Dedegöl is 4 hours by car from Antalya Airport. For info, please contact us.
Antalya is famous for its sunny climate, long beaches, dramatic mountain scenery and the many natural and archaeological sights…
Antalya region has a rich history and cultural heritage. A succession of empires have all left their mark on Turkey's western Mediterranean coastline…
Buying the freshest of seasonal and local fruit and vegetables has long been a Turkish tradition. A must-see attraction is the bustling local farmers' bazaar…